It's no secret that my workout group is way more hardcore than I am. At times I've felt alienated and even shamed. They work out together at the group Monday, Wednesday, and Friday, then run together on Thursday nights and Sundays, do cross-fit together most days and also attend yoga classes together. I've felt less-than-hardcore for obvious reasons and I'm OK with that,...
I'm like totally suicidal not in the way where I am planning to kill myself but in the way where I really want to. I never can and I never would because I know a lot of people depend on me. Still, I have negative desire to be alive right now and don't really have any hope or excitement for my future. I feel like I so often have in the past: Like I wish I could lock myself away in a...
Before and after my shower today.
This is where I begin my new journey: Beach body 2013. I want to work on looking great WITHOUT obsessing over it. Without under-eating  Without working out too much. Without working out every single day. I used to set intense fitness goals. I am now trying hard to maintain over time. I've been doing well, but I know I can ramp it up and eat cleaner and become less emotional about food (or,...
Last night at the gym I felt tuckered out after only 3 miles. My goal was to do at least 4, and I'm not in the habit of missing my running goals. I really should be doing around 6 or 7 per day at this point. I felt disappointed, sad, and tired. I had been up since 4:30 am and it was already almost 9 pm and I haven't been able to run with the flu for weeks. Dejected, I turned the treadmill off and...
I come to vent.
I am on day 12 of the flu. I haven't been able to work out. I ran a mile 1 day and fainted the next. This. Is. Miserable. I'm going to attempt some yoga tonight despite my gross head/chest situation, sore throat, and light-headedness. I feel so awful and out of shape. All I want to do is get better, and I have no idea how I'm going to rebuild my running foundation quick enough to...
steentobe127 asked: Come baaaccckkk!! I miss your posts! :(
2 tags
→
I know I never post on here anymore, but I'm doing a run (up stairs) for MS. If you could throw even $1 my way, I'd sincerely appreciate it. Miss you all.
No one has more fun on a Monday morning. →
I've been having my ups and downs since I started...
I went through weeks of binging and craving and struggling to workout and feeling sick and fat. I feel good again and I have for about a week. I hope it lasts. I think a big part of it is my workouts with The November Project. It takes the focus off of working out for vanity and puts it on working out to be a part of something bigger. It takes the pressure off of numbers and puts it on effort....
Watch
My workout tribe is weird/strong/awesome.
maplequeef: textpostsrus: let's play a game called what does gordo from lizzie mcguire look like now nevermind i bet he's friends with cole sprouse I'd still hit it.
2 tags
Bostonians- Come run/play with us tomorrow...
http://november-project.com/the-running-of-the-bowls/
It's nearly impossible to keep up with this blog
not because I don't love it/need it/want it but because I can't be on at work (since most of the posts on my dash are body related and thus NSFW) and my internet at my apartment is almost non-existent. Like, I can look up something on google but it takes minutes. I can IM people. That's about it. If you'd like to keep in touch, I'm most frequently on twitter...
"I hired a woman once."
– Romney, world renowned feminist.  (via youcanchoosefreedom)
WTF
Yesterday I weighed 137 and freaked out all day.  Today I weighed 131.  I know it's supposed to fluctuate but…that's a little intense, yo. Still, I need to get better with eating. I feel gross. Let's go.
"The loneliest people are the kindest. The saddest people smile the brightest...."
– Unknown (via heystellaaa)
1 tag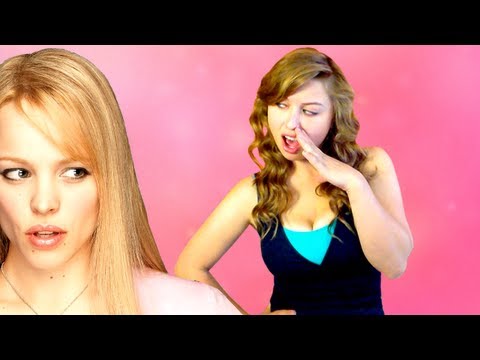 I miss you all.
1 tag
Undressed Skeleton: Momma's Healthy Sweet Potato... →
undressedskeleton: This morning I woke up to a 6 AM phone call from my mom. I wasn't upset because one: I'm and early person and two: it was the cutest phone call I have ever had. She couldn't wait tell me about a recipe she had come up with last night. She went all Rachel Ray on me at 6 AM trying to tell me how…
me before a social situation: they're gonna hate me they'll think i'm annoying they are going to judge me i am going to fuck this up so bad they'll never wanna speak to me again i am a terrible person this will go terribly
me during a social situation: huh this isn't that bad
me after a social situation: they hated me they thought i was annoying they were judging me i fucked that up so bad they never wanna speak to me again i am a terrible person that went terribly
I just turned down a cupcake from Cakeology.
I'm back in the game, yo. What sucks is that I'm horrible at balance. It truly feels all or nothing. The second I have unhealthy food, I go apeshit and crave it 24/7. I have to avoid it all together or it's a downward spiral to hell.
8 miles in 68 minutes today.
Gettin' there. Next week: 9 miles. 
Unfortunately
I am back up to 135. Fortunately, I'm fairly certain each boob gained a pound.  I obviously want to lose the weight again, but can I keep my boobs, please?
Watch
Reasons why it's fun to be fit: If your favorite athlete (Andrew Ference) does a workout for one of your favorite charities (You Can Play Team) you can join in! One of the coolest experiences I have had lately. And, as a bonus, I found that Boston group that does intense group workouts 3 times a week at 6 a.m. Unfortunately it means I have to leave my place at 5 a.m. and by the evening...
http://www.webmd.com/digestive-disorders/tc/gallsto...
Ding, ding, ding, ding, ding: "The most common symptom of gallstones is pain in the stomach area or in the upper right part of the belly, under the ribs. The pain may: Develop suddenly in the center of the upper belly and spread to the right upper back or shoulder blade area. It is usually hard to get comfortable; moving around does not make the pain go away. Prevent you from taking...
I had another stomach attack last night
except this time, I hadn't had any dairy. There goes the lactose intolerant argument. The more I read, the more I think this might be gallbladder related. Apparently weight loss can be a factor and I did lose a lot of weight pretty quickly. If you don't have enough fat in your diet, your chemical/bile makeup can get all wonky. Anyone have experience with gallbladder pain?
Anyone in Boston want to do the November Project...
630 a.m. @ Harvard Stadium.
I think my mourning period is mostly over.
Now I'm back in kick some ass mode.  I want to look my best and feel my best and do my best. I'm going to re-invest myself in everything. I am so motivated and haven't been for a little while. I can't wait to get going again and I feel truly pumped to push harder than I have been pushing. Suddenly I'm not so concerned about the half-marathon because I know I'll...